NBA Draft Look-Ahead
NBA Draft Look-Ahead
By:
Kevin McNamara
on
Tue, 06/12/2018 - 14:16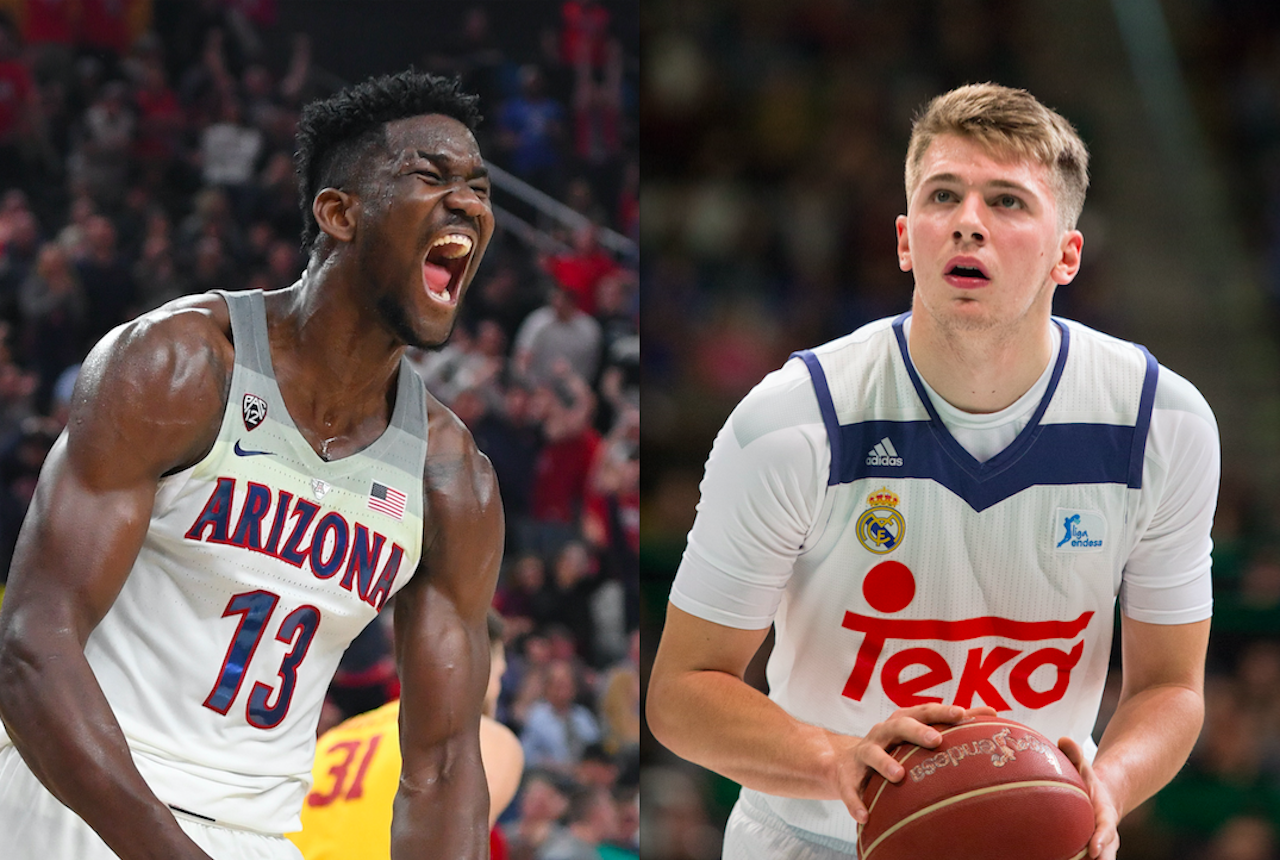 Welcome to another edition of WhoReps' look at the NBA. Today we'll be looking ahead to the draft! Enjoy. Click a bolded name to see their page!  
                                            
Another year in the books. The long dark night of the offseason is upon us once again. Nothing to sustain us now but draft rumors and the LeBron sweepstakes. But oh, what a time it is. The Phoenix Suns have the first pick and all signs point towards them selecting Arizona big man DeAndre Ayton with the top spot. The local product dominated the Pac-12 all season long, and he possesses a unique combination of size, athleticism, and shooting ability that's impossible to pass up. 
 
That leaves lucky lottery winner Sacramento with their pick of the rest of the field, which has to be assumed to be Slovenian prodigy Luka Doncic. Not even a team as moribund as the Sacramento Kings could screw this up. The Real Madrid forward is the youngest winner of the EuroLeague MVP in history, and widely considered the best European prospect in years. He's doing things nobody his age has ever done on a basketball court in Europe. If general manager Vlade Divac takes anyone else, he shouldn't be allowed to leave the building.
 
After Doncic, it's anyone's guess. Texas center Mo Bamba has been rocketing up draft boards thanks to his record 8 foot wingspan, while Michigan State's Jaren Jackson Jr. has reportedly been blowing team personnel away in workouts. Duke's Marvin Bagley III is another name in the mix, a more old-school big who lit up the ACC but left a lot of uncertainty regarding his fit in the modern NBA. Keep a close eye on this trio of intriguing young big men prospects. Its a near statistical certainty that one of them will bust. Probably whoever Orlando takes.
 
The two biggest wild cards with the ability to give us some juicy drama on draft night are undoubtedly Missouri's Michael Porter Jr. and Oklahoma guard Trae Young. Porter was the number one player in the country in high school just a year ago, but a serious back injury instantly derailed his lone college season, and left NBA evaluators with significant questions regarding his health and overall ability. Young needs no introduction, at least to anyone who followed college basketball last season. The undersized flamethrower showcased limitless range all season long for an otherwise mediocre Sooners team. Whichever team drafts him is praying he ends up more Steph Curry than Jimmer Fredette. 
 
The draft is still a full nine days away, and the rumor mill is just getting started! Stay tuned to WhoReps to hear about it all.