Midterms 2018
Midterms 2018
By:
Kevin McNamara
on
Wed, 11/07/2018 - 14:04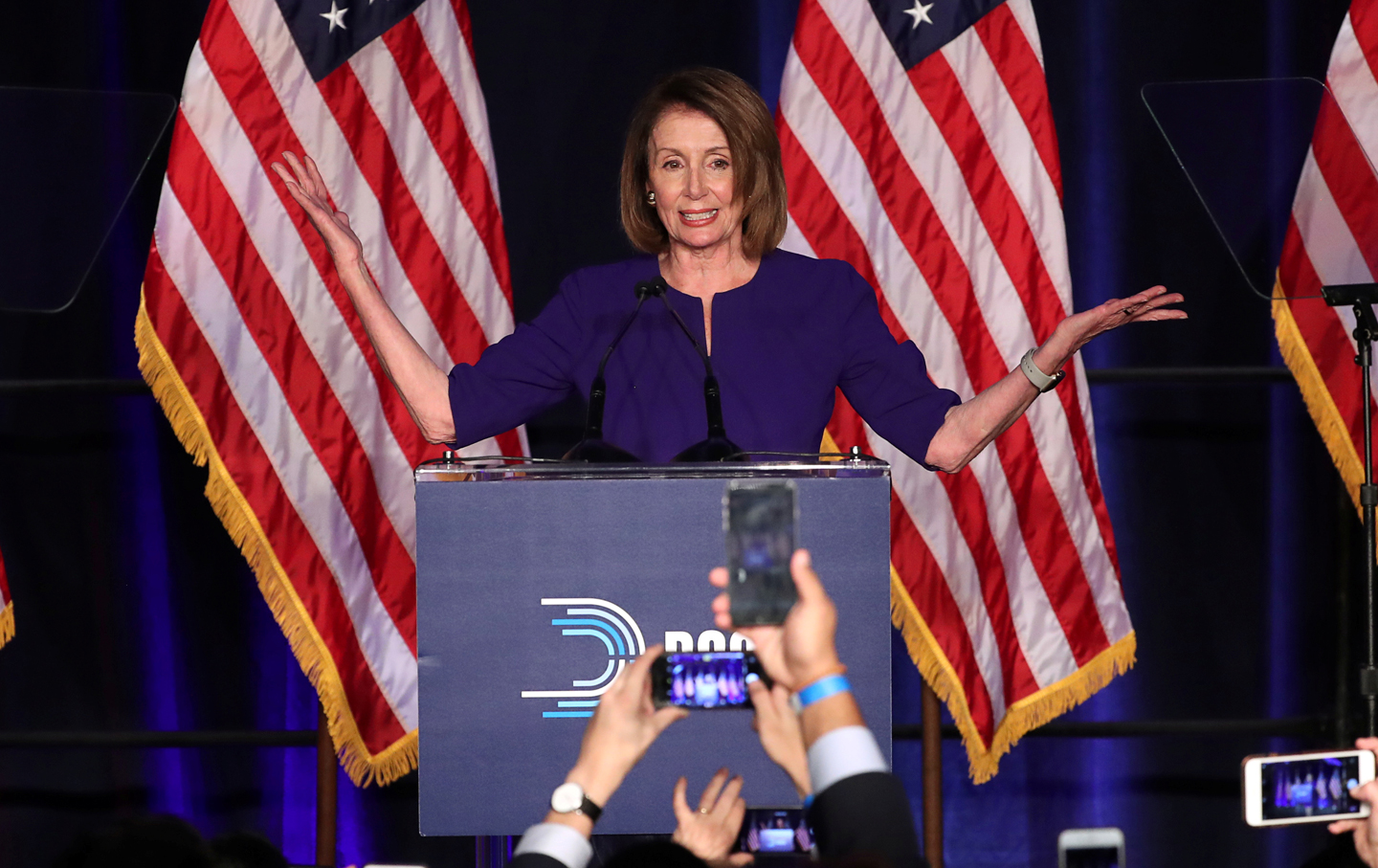 Less of a blue wave, more of a blue trickle. A night that began with Democratic dreams of picking up as many as 40 seats in the House of Representatives on their way to retaking both chambers of Congress ended in slight disappointment Tuesday night, as Republicans averted disaster and actually gained several seats in the Senate. 
To be clear, this night represented a huge win for Democrats. They picked up at least 30 seats in the House to give them their first majority since 2010, including some huge wins in deep-red areas like Oklahoma, Kansas, and Utah. Gaining back control of the House grants Dems subpoena power over a wide swath of activity in the White House. While Donald Trump will retain the ability to easily appoint people to his Cabinet and the Supreme Court, he will struggle to pass legislation without Democratic assistance.
Perhaps most interesting in this reshaping of Washington is who it puts in leadership positions. Trump adversaries Adam Schiff and Maxine Waters will ascend to ranking roles on the House Intelligence Committee and the House Financial Services Committee, respectively. The man who can subpeona Trump's tax returns, should he choose? That would be Richard Neal, a Western Massachusetts representative who is likely to chair the House Ways and Means Committee. You may never have heard of him before, but you certainly will be hearing a lot about him now. The only question is if Nancy Pelosi will return to her position as speaker - it may be time for some new blood.
In the upper chamber, things were a different story. Democrats were always facing a tough map, with vulnerable Senators up for re-election in states that Trump won handily. Joe Donnelly in Indiana, Heidi Heitkamp in North Dakota, and Claire McCaskill in Missouri all fell to Republican challengers. While the dream to unseat Ted Cruz in Texas was always a longshot, Democrats hoped they could flip the seats represented by the retiring Bob Corker and Jeff Flake in Tennessee and Arizona, respectively. It's not clear either will come to fruition.
Making matters worse for Democrats was Florida (as usual), as Bill Nelson lost his Senate seat to former Governor Rick Scott while Ron DeSantis surprisingly won the Governorship over Democrat Andrew Gillum.  The GOP's hold over the Sunshine State appears to be strengthening. The one state Democrats did manage to flip in the Senate was Nevada, with Jacky Rosen defeating incumbent Republican Dean Heller. Democrats won up and down the ballot in the Silver State, helping complete a leftward shift for a state that was reliably red as recently as the Bush years.
The Dems did actually manage to hold on to a few bitterly contested Senate seats, as the seven-fingered Jon Tester held on in Montana while Joe Manchin, ever the survivor, did the same in West Virginia. But make no mistake, Mitch McConnell had a very good night. No longer will he need worry about the occasionally moderate whims of Susan Collins or Lisa Murkowski. The dreaded 'I' word, impeachment, is certainly a statistical impossibility now. Chuck Schumer's stated goal for the last two years has been the protection of these red-state Senators, and it was all for naught. Time for him to hit the bricks.
It was a night of firsts in many ways for this country. Over 100 women were elected to Congress, smashing the record set in 2016. That includes the youngest woman ever sent to Washington, 29-year-old rising star Alexandria Ocasio-Cortez of the Bronx. In Minnesota, Ilhan Omar becomes the first Somali-American legislator elected to office. Omar and Rashida Tliab of Michigan will become the first ever Muslim congresswomen in America. In Colorado, Jared Polis will become the country's first openly gay man to serve as a Governor. Deb Haaland and Sharice Davids become the first ever Native American women in the House of Representatives. America at its highest aspiration.
As far as electoral implications going forward are concerned, one area that should give Republicans pause is in the Upper Midwest. The Great Lakes area that broke decisively for Trump in 2016 seemingly snapped back to its union-heavy roots on Tuesday. Democratic Senators cruised to re-election in Minnesota, Wisconsin, Ohio, Michigan, and Pennsylvania. Scott Walker lost his re-election bid for Governor in Wisconsin, while Democrat Gretchen Whitmer becomes the newest Governor of Michigan. These are states with a lengthy history of Democratic support before Trump shattered the electoral mold. Time will tell if they return.
If just Wisconsin, Michigan, and Pennsylvania break similarly in two years, then Democrats can retake the Presidency even without Ohio or Florida. That's thanks to the rapid transformation of once solid-red states like Colorado and Virginia.
Democracy never stops! The 2020 campaign begins in earnest today.