Box Office Round-Up ~ 5/16/22
Box Office Round-Up ~ 5/16/22
By:
Sam Cherington
on
Sun, 05/15/2022 - 22:11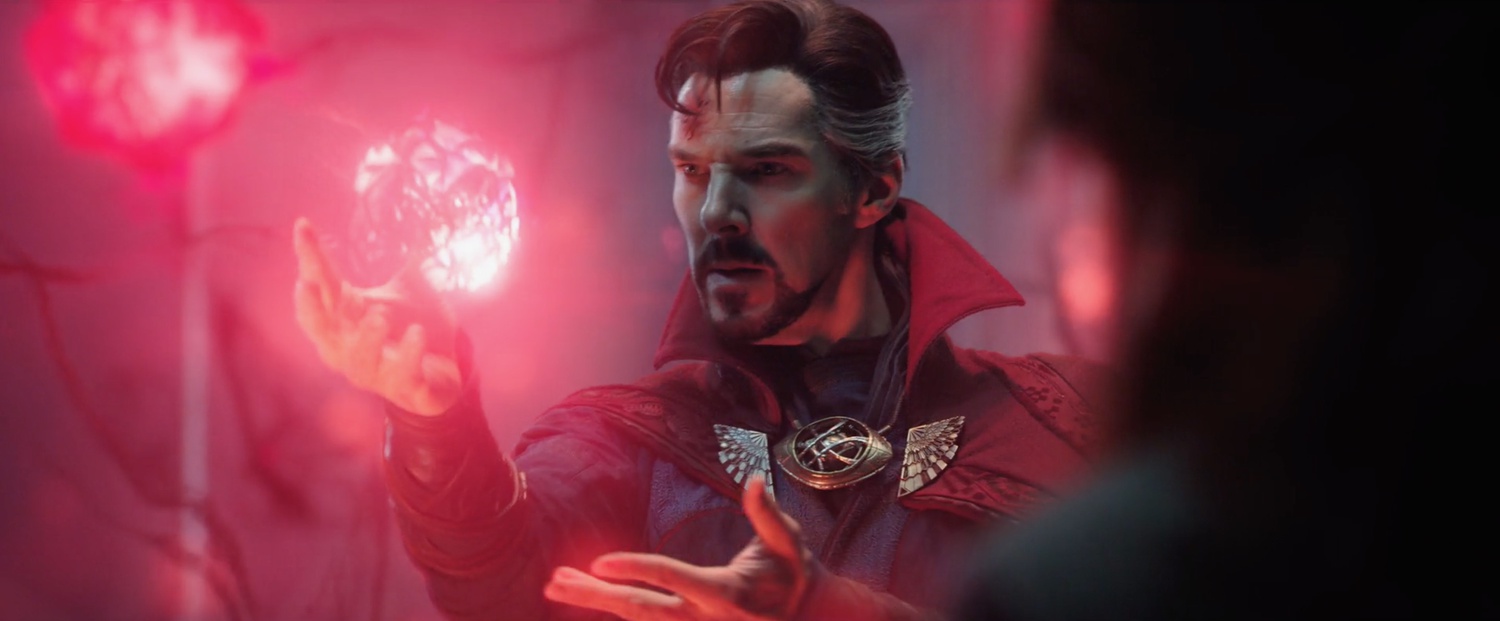 The sorcerer continued to reign supreme in theatres this weekend, as Doctor Strange in the Multiverse of Madness took the top spot at the box office again, with $61 million in its second weekend. That's a significant drop from $185 million in its debut weekend, but with close to $300 million domestic overall—and over $700 million worldwide—it's yet another strong showing for the Marvel Cinematic Universe.
Two familiar family-friendly faces took second and third place in the top five. Animated action-comedy The Bad Guys grossed $6.9 million, followed by video game sequel Sonic the Hedgehog 2 with $4.55 million. With more blockbusters fast approaching, including Disney/Pixar's Lightyear in mid-June, expect a notable drop in number for both titles in the coming weeks, despite their springtime success.
The only new release in the top five unfortunately did not live up to its title at the box office. Firestarter was a nonstarter, netting just $3.8 million in its opening weekend. The Zac Efron-led Stephen King adaptation—previously adapted to film in 1984 with Drew Barrymore—failed to spark with critics or audiences, grossing far below its projected numbers.
In fifth place, 2022's other multiverse epic continued its low-key box office hot streak. While Doctor Strange fell 67% from last weekend, Everything Everywhere All At Once fell just 6% for a weekend total of $3.3 million. It's firmly the surprise indie hit of 2022, buoyed by critical success and strong word-of-mouth. It will face stiff competition towards the end of May as bigger movies hit theatres—Top Gun: Maverick arrives May 27th—but so far it's proven to be remarkably tentpole-proof.
1. Doctor Strange in the Multiverse of Madness ($61 MM)
Director: Sam Raimi (CAA)
Writers: Michael Waldron (CAA)
Cast: Benedict Cumberbatch (UTA)
Elizabeth Olsen (Gersh)
Xochitl Gomez (Hyperion)
2. The Bad Guys ($6.9 MM)
Director: Pierre Perifel (UTA)
Writers: Etan Cohan (CAA), Yoni Brenner, Hilary Winston (UTA)
Cast: Sam Rockwell (Gersh)
Marc Maron (ICM)
Awkwafina (UTA)
3. Sonic the Hedgehog 2 ($4.55 MM)
Director: Jeff Fowler (WME)
Writers: Pat Casey (APA), Josh Miller (APA), John Whittington (Verve)
Cast: Ben Schwartz (WME)
Jim Carrey (WME)
Idris Elba (WME)
4. Firestarter ($3.8 MM)
Director: Keith Thomas (CAA)
Writers: Scott Teems (CAA)
Cast: Zac Efron (WME)
Ryan Kiera Armstrong (Innovative)
Sydney Lemmon (WME)
5. Everything Everywhere All At Once ($3.3 MM)
Director: Dan Kwan (Mosaic), Daniel Scheinert (Mosaic)
Writers: Dan Kwan (Mosaic), Daniel Scheinert (Mosaic)
Cast: Michelle Yeoh (AIG)
Stephanie Hsu (CAA)
Ke Huy Quan (Innovative)
Source: Box Office Mojo, The Numbers