Box Office Round Up - 4-15-19
Box Office Round Up - 4-15-19
By:
Elliott George
on
Mon, 04/15/2019 - 12:29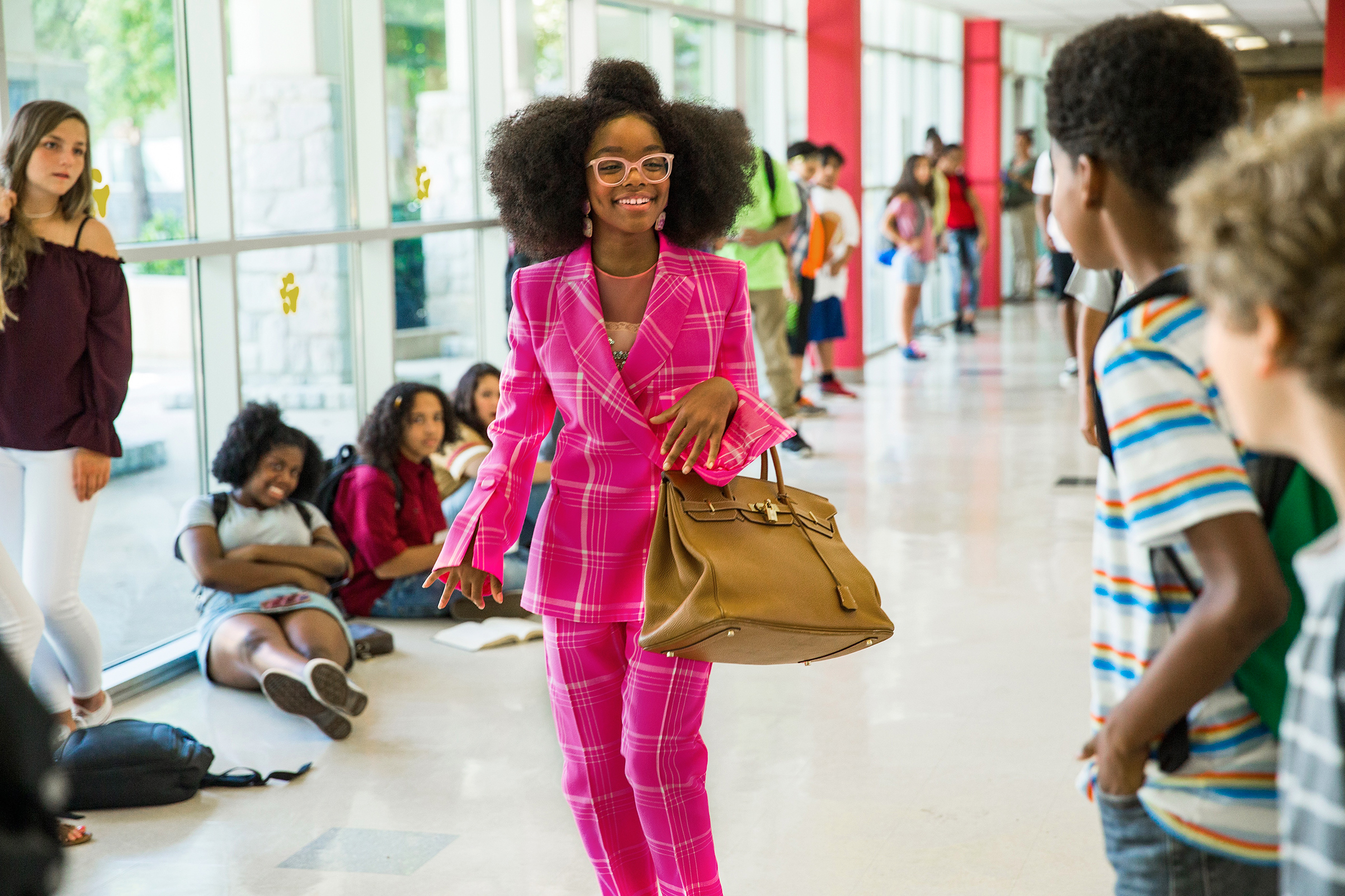 To the surprise of no one, Shazam held court at the box office in its second week, crossing a quarter of a billion dollars in worldwide gross. Unfortunately for Lionsgate, all the moviegoers enjoying one superhero caper meant they couldn't see another. Hellboy opened to just a paltry $12 million amid scathing reviews and a hard R rating that ensured many families wouldn't see it regardless.
A reboot of the Guillermo Del Toro films, with David Harbour replacing Ron Perlman in the titular role, production was plagued by issues from the beginning. Significant conflicts between Harbour, director Neil Marshall, and several of the film's 16 different producers resulted in a bomb that will assuredly banish the character from the silver screen for the forseeable future. It's clear at this point that Del Toro is the man who can make these high-concept supernatural creature dramas work.   
Slotting in ahead of Hellboy is the switcheroo comedy Little, which inverts the central premise of the Tom Hanks classic Big. Young Marsai Martin not only stars alongside the supremely talented Issa Rae and Regina Hall, she's also an executive producer - having developed and pitched the idea at just 13. She becomes the youngest person to ever recieve that credit on a Hollywood film, a rare achievement truly worth celebrating.
This is certainly not the last we've seen of Martin, who also stars on the ABC comedy Black-ish. Are there any other Tom Hanks classics that can be similarly swapped for her next film? How about an inverse Forrest Gump, where an incredibly intelligent, healthy, and well-off person nevertheless has little to no impact on their community or the course of events in any way. I can hear the Oscar music now...
Next week sees the horror thriller The Curse of La Llorona hitting theaters. See you then!
 
1. Shazam! ($25 MM)
Director: David F. Sandberg (Paradigm)
Writer: Henry Gayden (UTA)
Cast: Zachary Levi (UTA | Untitled)
        Mark Strong (WME)
        Asher Angel (Shemarya Artists)
 
 
2. Little ($15.5 MM)
Director: Tina Gordon (ICM Partners)
Writer: Tina Gordon, Tracy Oliver (ICM Partners)
Cast: Regina Hall (ICM Partners)
        Issa Rae (UTA | 3 Arts)
        Marsai Martin (WME)
 
 
3. Hellboy ($12 MM)
Director: Neil Marshall (WME)
Writer: Andrew Cosby
Cast: David Harbour (ICM Partners)
        Milla Jovovich (CAA | Untitled)
        Ian McShane (ICM Partners)
 
 
4. Pet Sematary ($10 MM)
Director: Kevin Kölsch (CAA), Dennis Widmyer 
Writer: Jeff Buhler
Cast: Jason Clarke (WME)
        Amy Seimetz (WME | One Entertainment)
        John Lithgow (UTA | Anonymous Content)
 
 
5. Dumbo ($9.2 MM)
Director: Tim Burton (WME)
Writer: Ehren Kruger
Cast: Colin Farrell (CAA)
        Michael Keaton (ICM Partners)
        Danny DeVito (CAA)