Box Office Round Up - 4-1-19
Box Office Round Up - 4-1-19
By:
Elliott George
on
Mon, 04/01/2019 - 12:57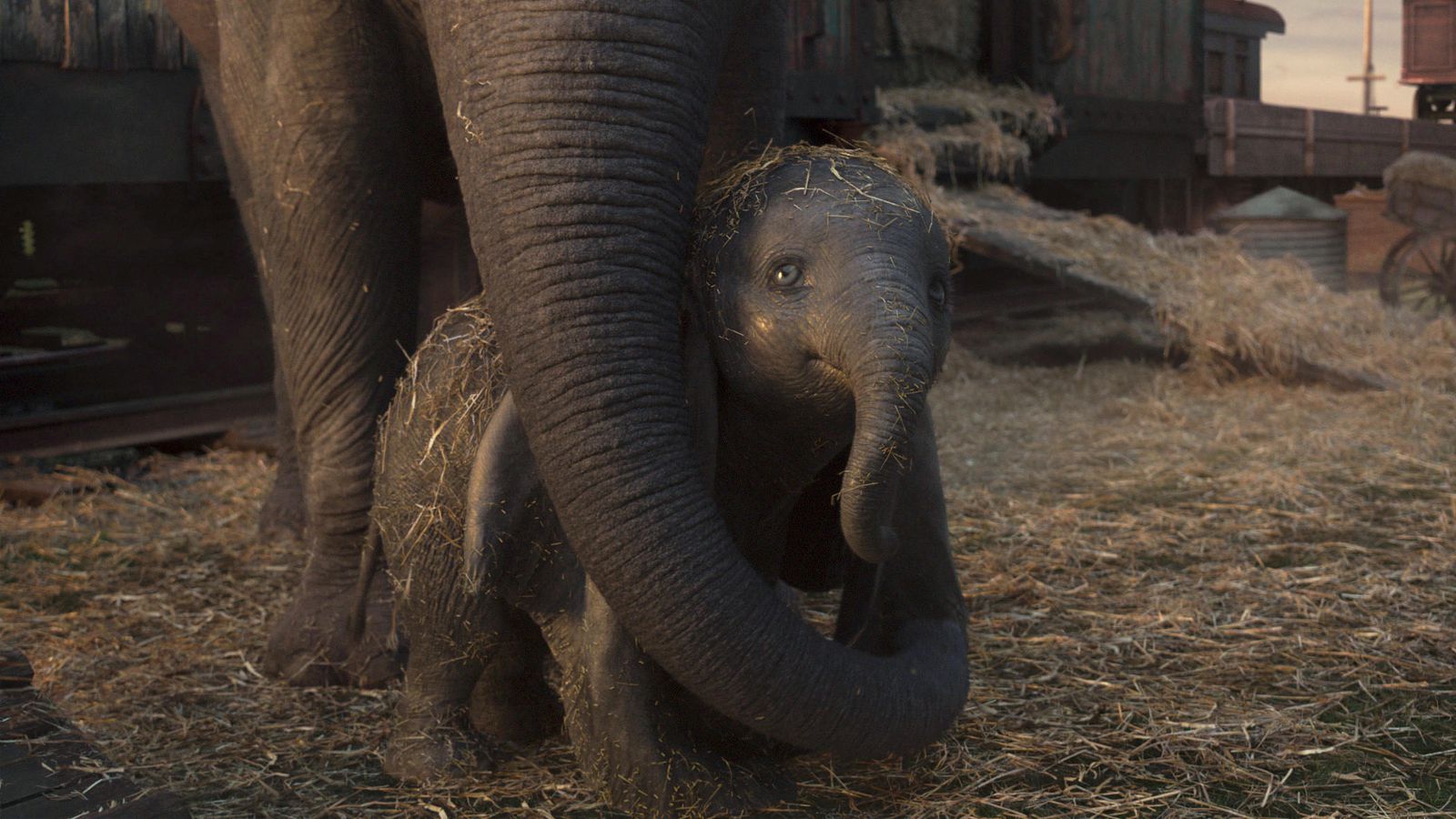 Us's top spot at the marquee was short lived, as Tim Burton's Dumbo emerged victorious in its debut weekend. A star-studded live action remake of the original 1941 animated classic, this is the first of a whopping four separate remakes Disney is planning to release this year, which includes Aladdin and The Lion King. Is it too late to put Danny DeVito in every single one of them?  
Dumbo may have taken the top spot, but it's still an underwhelming debut for such a big-budget affair. The film's middling reviews certainly won't have much of a positive word of mouth effect going forward, either. Hey, at least Tim Burton finally made a movie without Johnny Depp.
Also debuting in a surprising fifth is the Christian drama Unplanned, based on the memoir of the same name by Abby Johnson. Marketing of the film has been extremely limited due to most TV channels refusal to air promotional material as a result of the film's explicit anti-abortion message. Furthermore, the filmmakers themselves wanted to keep most details secret to prevent protests.
None of that prevented people from showing their support at the box office, with the movie already making back it's budget and then some on its opening weekend. Regardless of where you stand on the issues, it's an impressive debut.
See you next week!
 
1. Dumbo ($45 MM)
Director: Tim Burton (WME)
Writer: Ehren Kruger
Cast: Colin Farrell (CAA)
        Michael Keaton (ICM Partners)
        Danny DeVito (CAA)
 
 
2. Us ($33.6 MM)
Director: Jordan Peele (CAA)
Writer: Jordan Peele
Cast: Lupita Nyong'o (CAA)
        Winston Duke (CAA)
        Tim Heidecker (UTA)
 
 
3. Captain Marvel ($20.5 MM)
Directors: Anna Boden (WME), Ryan Fleck (WME)
Writers: Anna Boden, Ryan Fleck
Cast: Brie Larson (WME | Authentic)
        Samuel L. Jackson (ICM Partners)
        Ben Mendelsohn (CAA | Untitled)
 
 
4. Five Feet Apart ($6.2 MM)
Director: Justin Baldoni (WME | Management 360)
Writers: Mikki Daughtry (Verve), Tobias Iaconis (Verve)
Cast: Haley Lu Richardson (Gersh | 3 Arts)
        Cole Sprouse (WME | Authentic)
        Moises Arias (KMR Talent)
 
 
5. Unplanned ($6.1 MM)
Directors: Chuck Konzelman (Believe Entertainment), Cary Solomon (Believe Entertainment)
Writer: Chuck Konzelman, Cary Solomon 
Cast: Ashley Bratcher (Sol Talent)
        Brooks Ryan (Magna Talent)
        Robia Scott