Box Office Round Up - 3-4-19
Box Office Round Up - 3-4-19
By:
Kevin McNamara
on
Mon, 03/04/2019 - 14:09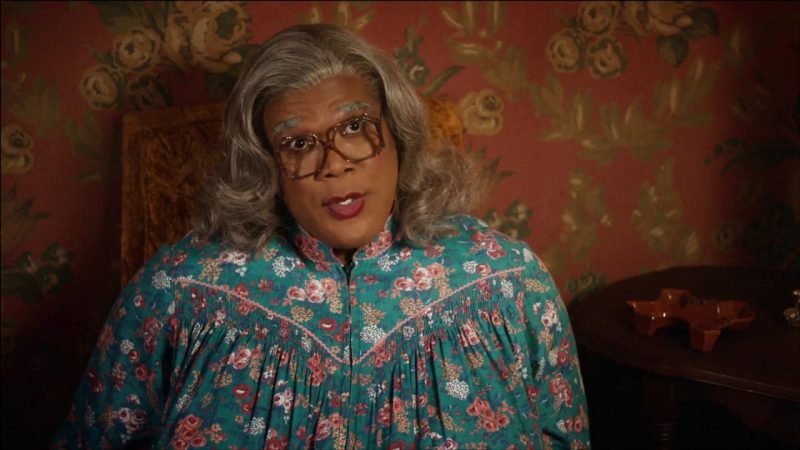 There are a few truly transformative moments in American cinematic history. The final shot at the end of Citizen Kane. The horse head scene in the original Godfather. The Russian roulette in The Deer Hunter. And of course, Tyler Perry in a wig and muumuu. It's moments like that that keep you coming back to theatres and simply transport you to another, more perfect world. 
Unfortunately, every great era must come to an end. Perry announced that the newly premiered A Madea Family Funeral would be the final installment in the Madea franchise, after eleven appearences from the bespectacled character.
Look at the end of the day he's the guy worth over half a billion dollars, and who owns his own studio with full creative control over his career. Hard to argue with that.
Green Book also returns to the top five this week, enjoying the classic Best Picture win bump. Mahershala Ali can do no wrong at this point. His career numbers as a point guard at Saint Mary's notwithstanding.
Next week sees the latest addition to the Marvel Cinematic Universe, Captain Marvel, hit theatres. Check back in to WhoReps as we review all the box office action!
 
1. How to Train Your Dragon: The Hidden World ($30 MM)
Director: Dean DeBlois (WME)
Writer: Dean DeBlois
Cast: Jay Baruchel (CAA | Thruline)
        America Ferrera (CAA)
        Cate Blanchett (CAA)
 
 
2. Tyler Perry's A Madea Family Funeral ($27.1 MM)
Director: Tyler Perry (WME)
Writer: Tyler Perry
Cast: Tyler Perry
        Cassi Davis
        Patrice Lovely (Valerie Enloe)
 
 
3. Alita: Battle Angel ($7 MM)
Director: Robert Rodriguez (WME)
Writers: James Cameron (CAA), Laeta Kalogridis (WME)
Cast: Rosa Salazar (Paradigm)
        Christoph Waltz (ICM Partners)
        Jennifer Connelly (CAA)
 
 
4. The Lego Movie 2: The Second Part ($6.6 MM)
Director: Mike Mitchell (UTA)
Writers: Phil Lord (UTA), Christopher Miller (Verve)
Cast: Chris Pratt (UTA | Rise Management)
        Elizabeth Banks (UTA | Untitled)
        Will Arnett (WME | Artists First)
 
 
 
5. Green Book ($4.7 MM)
Director: Peter Farrelly (CAA | Anonymous Content)
Writers: Nick Vallelonga (Bohemia Group), Brian Hayes Currie (Verve), Peter Farrelly
Cast: Viggo Mortensen (UTA)
        Mahershala Ali (WME | Anonymous Content)
        Linda Cardellini (ICM Partners | Mosaic)