Box Office Round Up - 3-11-19
Box Office Round Up - 3-11-19
By:
Kevin McNamara
on
Mon, 03/11/2019 - 12:44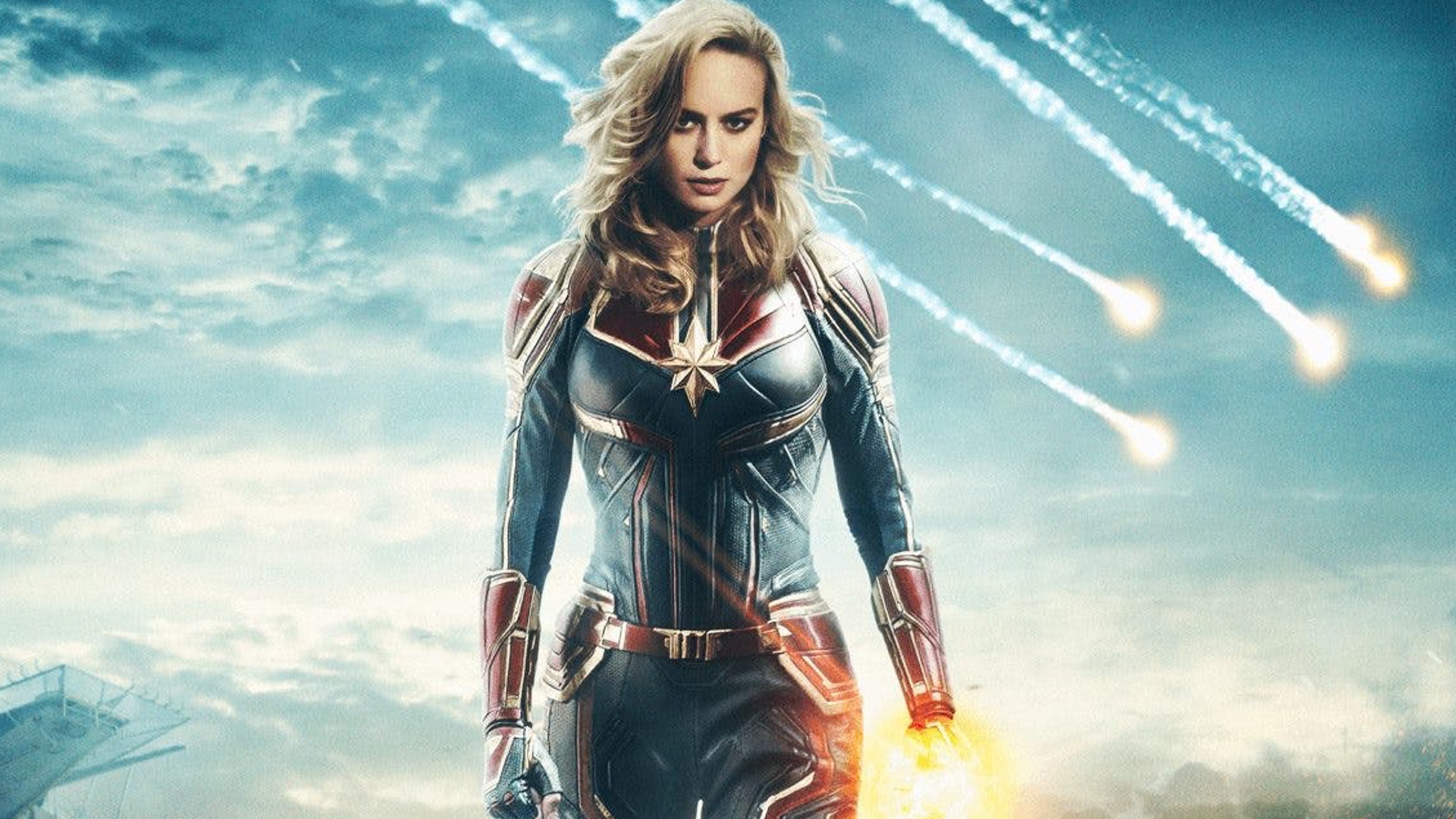 Ho hum. Another week, another massive box office debut for a Marvel movie. As the chariot races were to ancient Rome, so the Marvel Cinematic Universe is to 21st century America. It's only a matter of time before the faces on Mount Rushmore are replaced by various Avengers. 
This time around, it's Brie Larson starring in Captain Marvel, as an Air Force pilot named Carol Danvers who becomes imbued with massive alien powers. Set in 1995, it's essentially the 90's superhero movie Marvel never got to make, replete with pagers, Nirvana, and Blockbuster. Remember, this was at a time when the term 'superhero film' meant Val Kilmer and George Clooney romping around in skin-tight Batman suits complete with nipples. Huge missed opportunity for Marvel to not bring Arnold Schwarzenegger back as Mr. Freeze to spend the whole movie making terrible ice puns.
This release was unusually rocky for Marvel Studios however, as hordes of insane online nerds were angry that their beloved Captain Marvel was being played by a woman, or that the woman wasn't scantily clad enough, or something. There was even a call for a wide-scale boycott of the movie, and it got so bad that Rotten Tomatoes was forced to purge thousands of user reviews from obvious trolls. In the end, as with most things on the internet, it wasn't actually real. Audiences turned out in droves once again for another heaping helping of save-the-world action. Have an identity beyond the things you enjoy, people!
Next week sees the sci-fi thriller Captive State as well as the prisoner drama The Mustang hit theaters. Check back in to WhoReps as we review all the box office action!
 
1. Captain Marvel ($153 MM)
Directors: Anna Boden (WME), Ryan Fleck (WME)
Writers: Anna Boden, Ryan Fleck
Cast: Brie Larson (WME | Authentic)
        Samuel L. Jackson (ICM Partners)
        Ben Mendelsohn (CAA | Untitled)
 
 
2. How to Train Your Dragon: The Hidden World ($14.7 MM)
Director: Dean DeBlois (WME)
Writer: Dean DeBlois
Cast: Jay Baruchel (CAA | Thruline)
        America Ferrera (CAA)
        Cate Blanchett (CAA)
 
 
3. Tyler Perry's A Madea Family Funeral ($12.1 MM)
Director: Tyler Perry (WME)
Writer: Tyler Perry
Cast: Tyler Perry
        Cassi Davis
        Patrice Lovely (Valerie Enloe)
 
 
4. The Lego Movie 2: The Second Part ($3.8 MM)
Director: Mike Mitchell (UTA)
Writers: Phil Lord (UTA), Christopher Miller (Verve)
Cast: Chris Pratt (UTA | Rise Management)
        Elizabeth Banks (UTA | Untitled)
        Will Arnett (WME | Artists First)
 
 
 
5. Alita: Battle Angel ($3.2 MM)
Director: Robert Rodriguez (WME)
Writers: James Cameron (CAA), Laeta Kalogridis (WME)
Cast: Rosa Salazar (Paradigm)
        Christoph Waltz (ICM Partners)
        Jennifer Connelly (CAA)