Box Office Round Up - 2-25-2019
Box Office Round Up - 2-25-2019
By:
Elliott George
on
Mon, 02/25/2019 - 13:16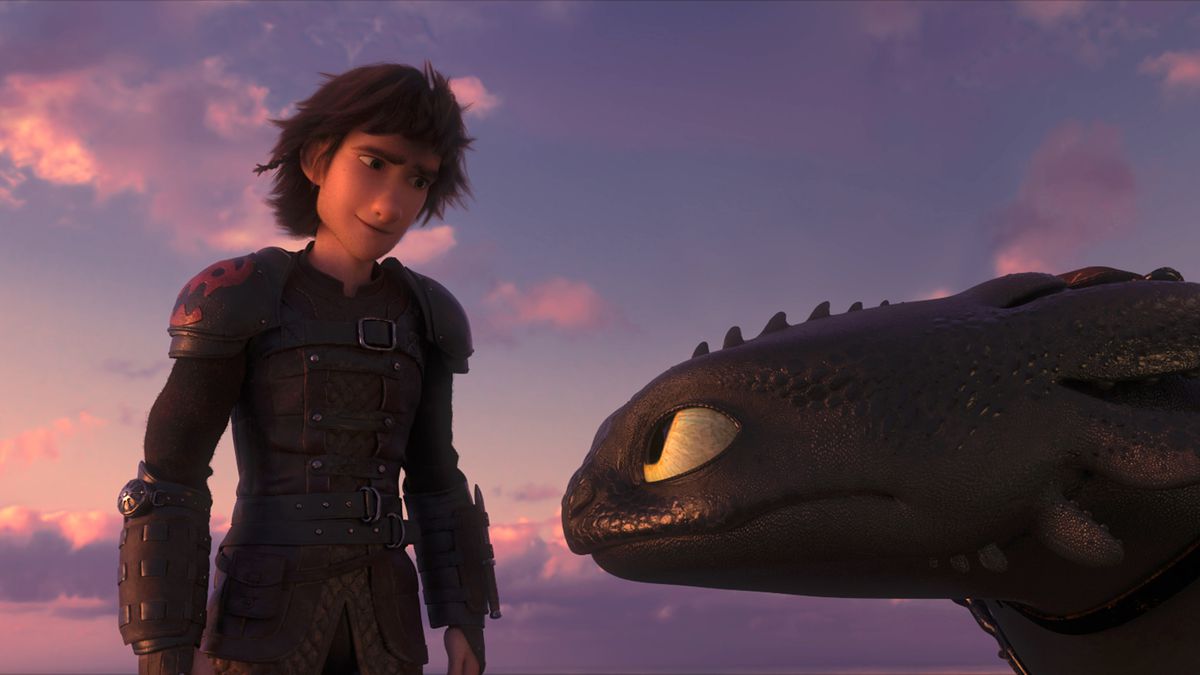 So how long does it take to train a dragon, exactly? That's right, How to Train Your Dragon: The Hidden World hit theaters this weekend and it's off to roaring start once again, cruising to number one and dropping Alita down to two. This marks the third installment in the How to Train Your Dragon series, which is nothing if not a box office behemoth. Jay Baruchel returns in the lead role of the dragon rider Hiccup, and this time he must search for the magical hidden world where dragons roam free.
Apparently, it takes at least nine years to train a dragon. I guess that makes sense? They are volatile creatures. Maybe we're just spoiled by Daenerys. 
Elsewhere, debuting at fourth is the scrappy upstart Fighting with My Family, which is at least as much of an upstart as a movie produced by Dwayne Johnson that also features a cameo can be. As the story goes, The Rock was up late one night in London filming Fast Five and saw a documentary depicting the life and early career of WWE superstar Paige. So he called up the supremely talented Stephen Merchant to write and direct a feature film about her, since he's apparently the only British person he knows besides Jason Statham. The biographical dramedy also featuring the great Lena Headey is a hit with critics and audiences alike, no surprise with Merchant at the helm. 
Next week is sadly bereft of major studio releases, with A Madea Family Funeral from Tyler Perry likely the biggest name. Check back in to WhoReps as we review the box office action!
 
1. How to Train Your Dragon: The Hidden World ($55.5 MM)
Director: Dean DeBlois (WME)
Writer: Dean DeBlois
Cast: Jay Baruchel (CAA | Thruline)
        America Ferrera (CAA)
        Cate Blanchett (CAA)
 
 
2. Alita: Battle Angel ($12 MM)
Director: Robert Rodriguez (WME)
Writers: James Cameron (CAA), Laeta Kalogridis (WME)
Cast: Rosa Salazar (Paradigm)
        Christoph Waltz (ICM Partners)
        Jennifer Connelly (CAA)
 
 
3. The Lego Movie 2: The Second Part ($10 MM)
Director: Mike Mitchell (UTA)
Writers: Phil Lord (UTA), Christopher Miller (Verve)
Cast: Chris Pratt (UTA | Rise Management)
        Elizabeth Banks (UTA | Untitled)
        Will Arnett (WME | Artists First)
 
 
4. Fighting with My Family ($8 MM)
Director: Stephen Merchant (WME)
Writer: Stephen Merchant
 
Cast: Florence Pugh (WME)
        Lena Headey (CAA | TMT)
        Nick Frost (UTA)
 
 
 
5. Isn't It Romantic ($7.5 MM)
Director: Todd Strauss-Schulson (WME | 3 Arts)
Writer: Erin Cardillo (UTA), Dana Fox (UTA), Katie Silberman (UTA) 
Cast: Rebel Wilson (WME)
        Liam Hemsworth (WME | Fourward)
        Adam DeVine (WME)